Today's ride: 20 miles of picking up missing streets, and a slight return (voodoo child) to hills.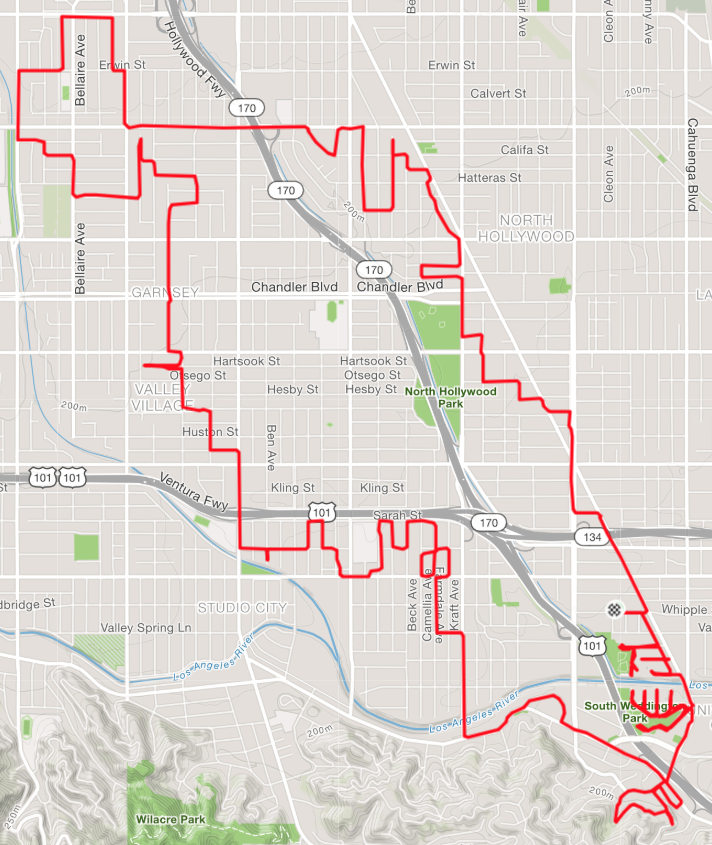 Things I learned:
I need to ride more hills. A tiny bit of the end of Lankershim was a challenge.
It's really easy to miss streets. I've been consciously trying to fill in everything, and I'm still missing streets less than a mile from me! 
I need to start making maps before I go so I can pick up stragglers and and reasonable hills along the way.