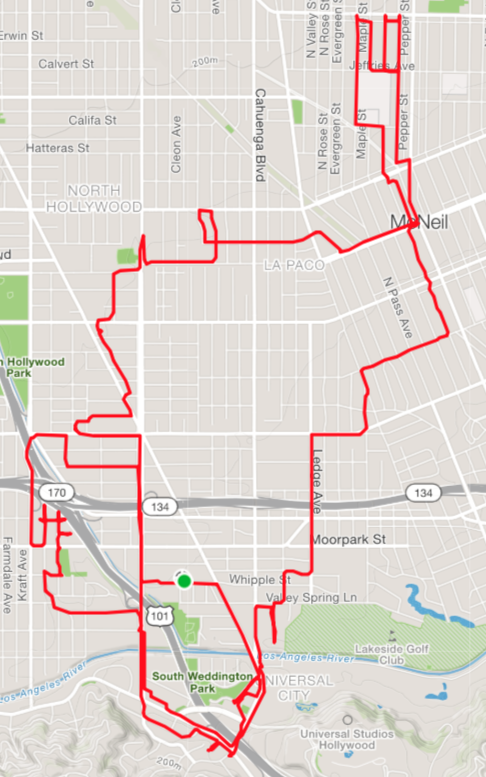 Brian and I rode together, which meant I wasn't always figuring out where to turn. I think the only choice I made was to pick up that one street in Toluca Lake that's been bugging me. I HAVE YOU NOW, WEIRD DEAD END STREET.
When I got home, I added my new toy to my bike:
Twice as heavy as my old seat, hard as a rock, and super pretty. It's going to feel awesome… in a few hundred miles.