If you live in San Francisco (or as the locals call it, "Sani DiFranco") you know the signs for the 49 Mile Scenic Drive, but you've probably never done it.
Everyone enjoys a paraphrased Wikipedia page
The first scenic drive didn't have an official name. It was a car tour of the city set up for FDR. After that the San Francisco Down Town Association came up with a 50 mile drive, but that quickly switched to the current 49 Mile Scenic Drive name. Why 49? To link it to the Forty-Niners.
Just make it more confusing, the 49-instead-of-50 Mile Scenic Drive is 46.9 miles long, because that's the approximate square mileage of the city, and everyone enjoys a casual link between measurements of distance and area.
The original 49 mile route looked like this: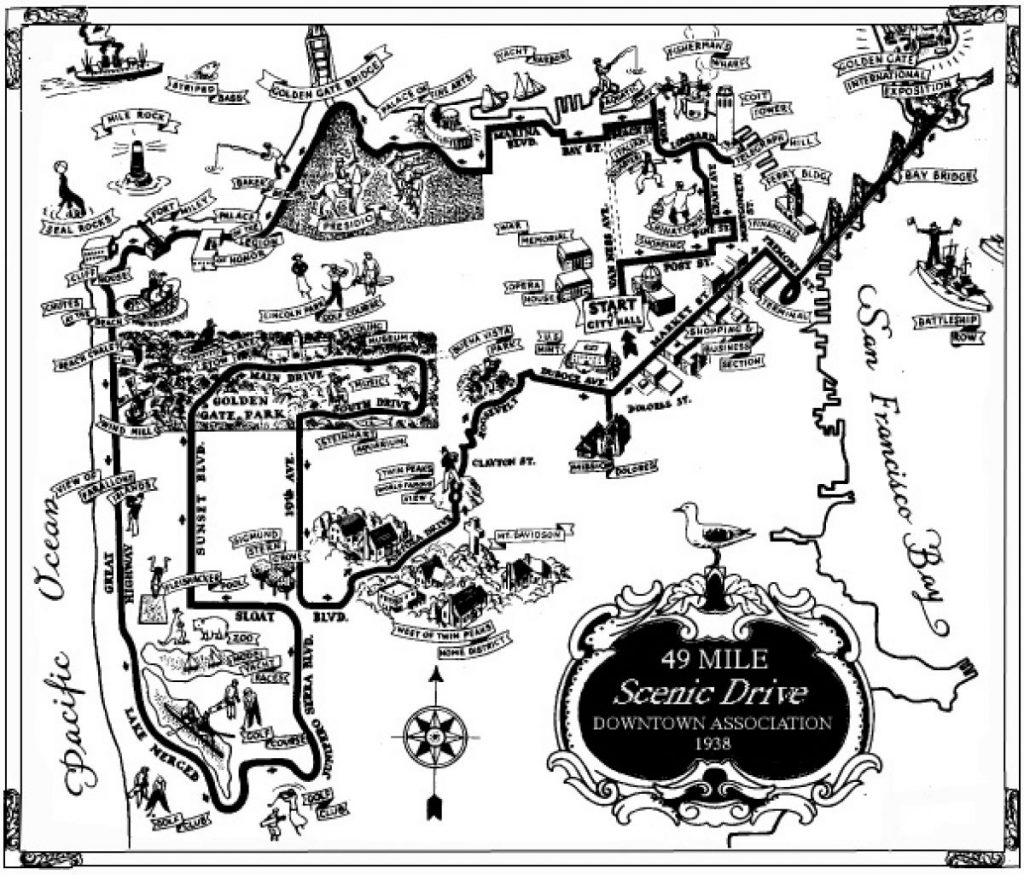 It started at City Hall, but ended at Treasure Island for the Golden Gate International Exhibition. When the exhibition closed in 1940 and the navy took over Treasure Island, the drive was rerouted to end where it started. It's been modified a few times since then.
The original signs marking the route were pretty plain. The seagull design showed up in the fifties. If you're planning to navigate the path purely by following the signs, good luck- they get stolen a lot.
City Hall
City Hall was completed in 1899, after nearly thirty years of planning and construction. Eight years later, it was destroyed by the 1906 Earthquake. That's not a great ratio of construction to function. They should have waited to build it until after they decided to have the quake. Poor planning, really. The current City Hall was designed and built by 1915 so it could be ready for the 1915 Pan Pacific International Exposition.
If you'd been there in January 1954, you might have seen Marilyn Monroe & Joe DiMaggio stopping by to get married.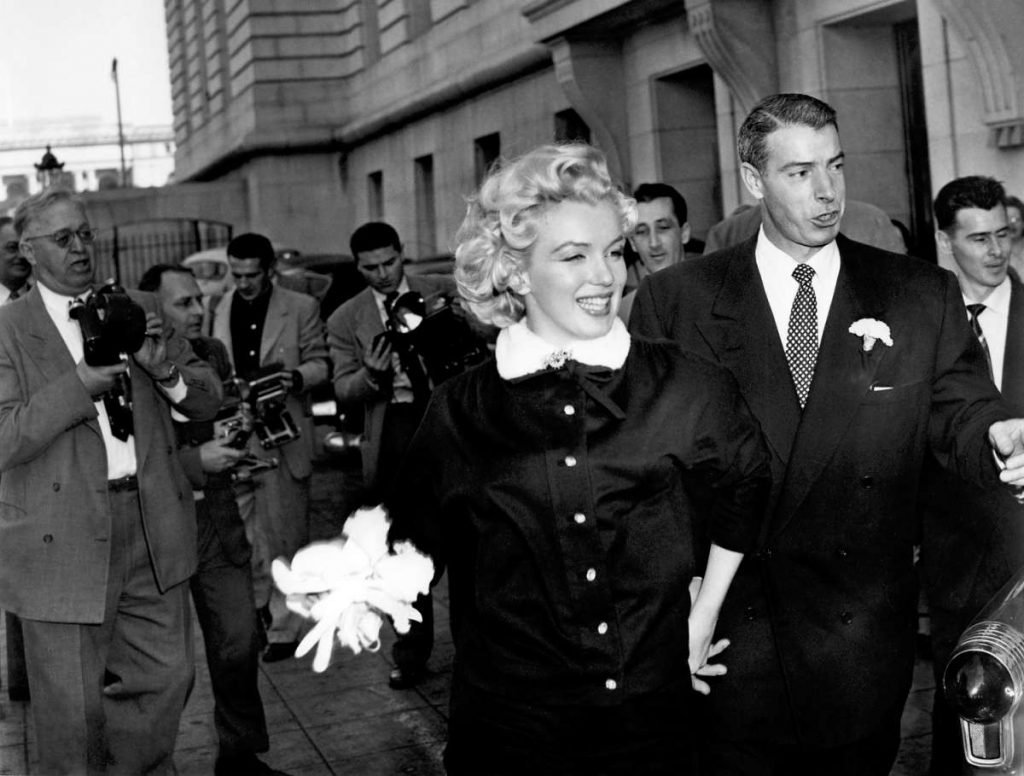 And if you were there in fictional 1936, you might have seen Indiana Jones hanging around with Marion Ravenwood.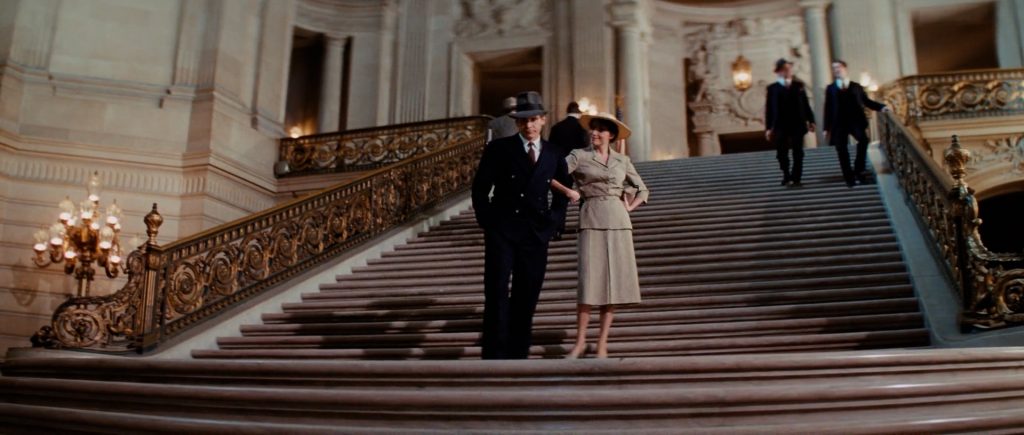 Forget it, Jake. This is a different Chinatown.
When Grant Avenue was still Dupont Street, it was not exactly a fun tourist location, unless you were really into opium dens, brothels, and Tong Wars. After the 1906 earthquake it was rebuilt and renamed after Ulysses S. Grant.
Chinatown is the setting of the 1986 Kurt Russell action-fantasy movie Big Trouble in Little China. The biggest fantasy of the film? Someone driving a big rig through Chinatown.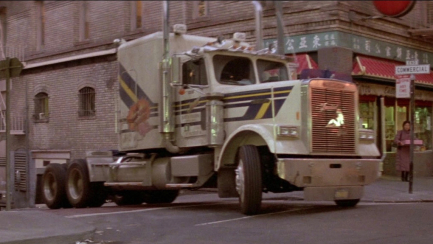 Fisherman Worf
The most important thing about Fisherman's Wharf is that it was where James Bond met CIA agent Chuck Lee in the 1985 smash hit film A VIEW TO A KILL!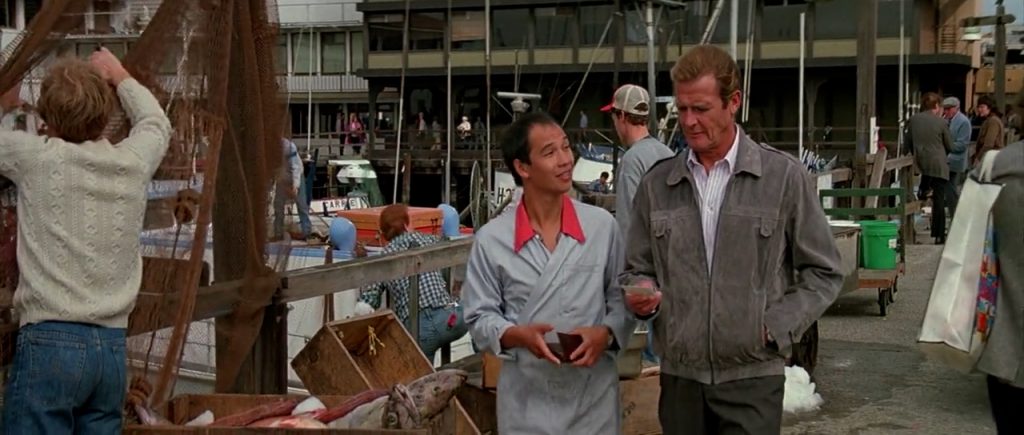 Okay, this post is getting long, and I'd like to get it posted before I die, so I'm going to stop for now. Maybe I'll do a Part II later. Don't bet the ranch on that.
…but if you'd like to read about how Katherine & I got back together, you can read this ancient block of stuff I wrote for a creative writing class a couple of decades ago. It's how I remembered it then, though I remember some of it differently now. Brains are weird.